Stay warm, stay in, if possible stay warm at home
Gov. Pritzker proclaims disaster, enacts Emergency Preparedness Plan against 'historic winter storm' — with list of warming centers
By Ted Cox
In the face of the worst cold snap in decades, Gov. Pritzker issued a disaster proclamation for the entire state Tuesday, after previously announcing an Emergency Preparedness Plan administered by the State Emergency Operations Center.
Calling the severe sub-zero temperatures forecast for this week "a serious threat to the well-being of people around the state," Pritzker said, "We will use every tool at our disposal to keep our residents safe."
According to the governor's Press Office, the proclamation "makes available a wide variety of state resources that can help affected communities respond and recover from the storms." It basically streamlines the government's response to the disaster.
"This disaster proclamation ensures that the state of Illinois has the flexibility to effectively and efficiently respond to the needs of local governments during this extreme weather event," Pritzker said Tuesday.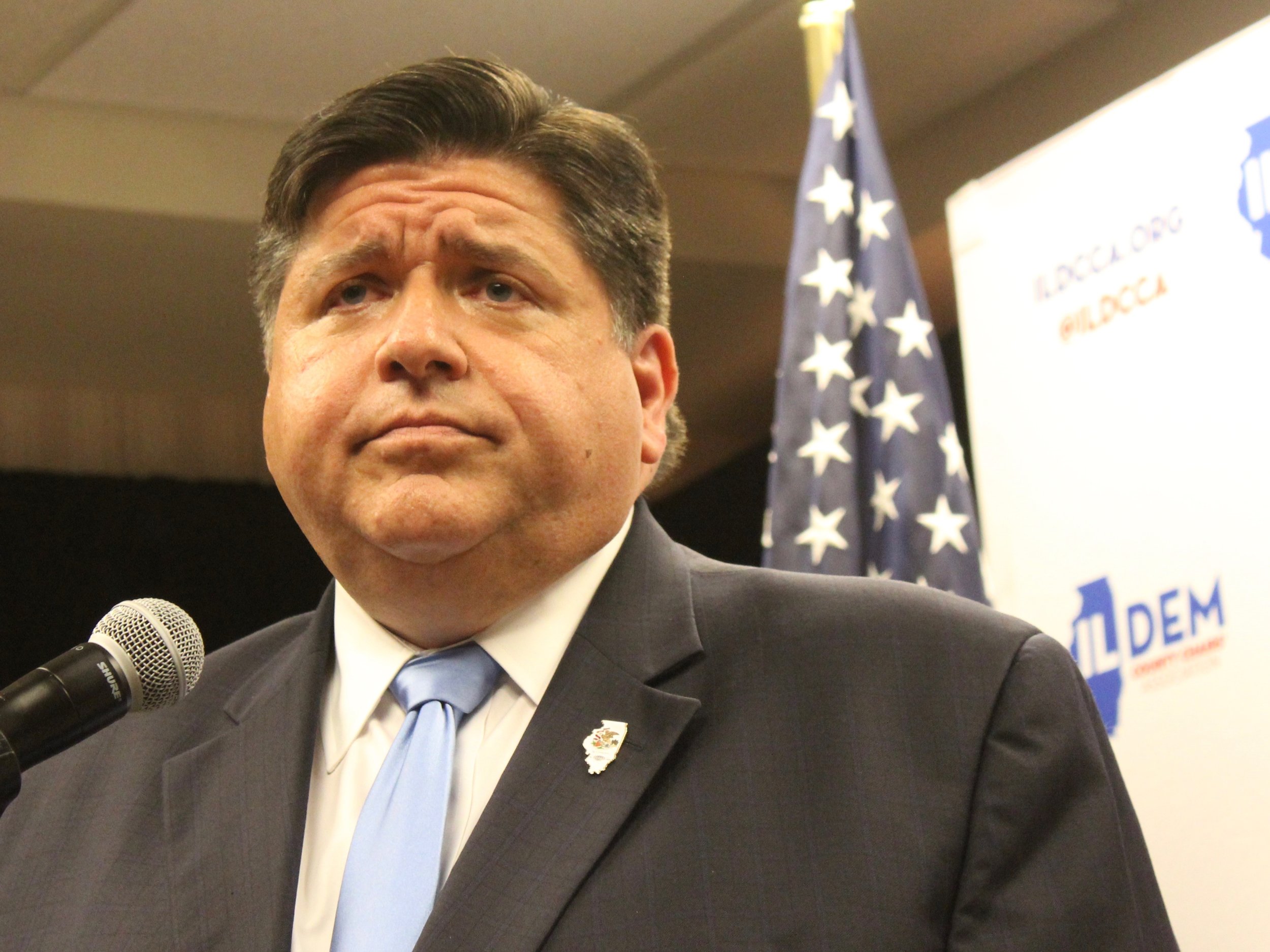 "We will use every tool at our disposal to keep our residents safe."
Gov. J.B. Pritzker (One Illinois/Ted Cox)
On Monday, in unveiling the Emergency Preparedness Plan, Pritzker called it "a potentially historic winter storm that will bring extreme cold to our state, and all Illinoisans must prepare," adding that the plan is being deployed "with key state agencies as well as warning residents about these life-threatening conditions. We will continue working with local officials to make sure they get the help they need to keep their communities safe."
Chicago and other northern and central parts of the state are bracing for record cold temperatures that could reach 25 degrees below zero and beyond. Even parts of southern Illinois could see wind-chill readings at the same level, with high winds making it seem just as cold, although temperatures are expected to return to the 40s and even the 50s downstate by Sunday.
Are you ready, Illinois? Well, Ready Illinois is the official emergency website for the event. Pritzker's office also distributed a statewide list of warming centers, and Comptroller Susana Mendoza posted a search tool for warming centers on her Facebook page.
The homeless should, of course, seek shelter with what's being called "life-threatening" cold, but those who lose heat should also consider warming centers if repair services become backed up.
After northern and central Illinois caught a couple of days of snow ahead of the latest "polar vortex" — a huge mass of cold air extending south from the North Pole — the worst of the cold is expected to hit Tuesday evening through Thursday.
The Illinois Department of Public Health warned that frostbite can set in within 10 to 15 minutes under such conditions, if not sooner to exposed skin, and Pritzker's office advised that several heavy layers of clothes serve best to insulate against the cold. Hypothermia is also a concern for those facing extended exposure to the cold.
Medical supplies and other essentials should be stocked up, and cars should be equipped with a full tank of gas, a shovel, water, and blankets, among other handy supplies such as a bag of kitty littler for weight in the trunk and perhaps to use for traction.
"Do not let a warm vehicle give you a false sense of security," said Alicia Tate-Nadeau, acting director of the Illinois Emergency Management Agency. "An unexpected breakdown could turn into an extremely dangerous situation with these extreme temperatures."
Tate-Nadeau was the first woman to earn the rank of brigadier general in the Illinois National Guard, and she previously served as head of Chicago's Office of Emergency Management and Communications.