Finally, a budget without tears
Rauner, General Assembly play nice on election-year budget with one eye on voters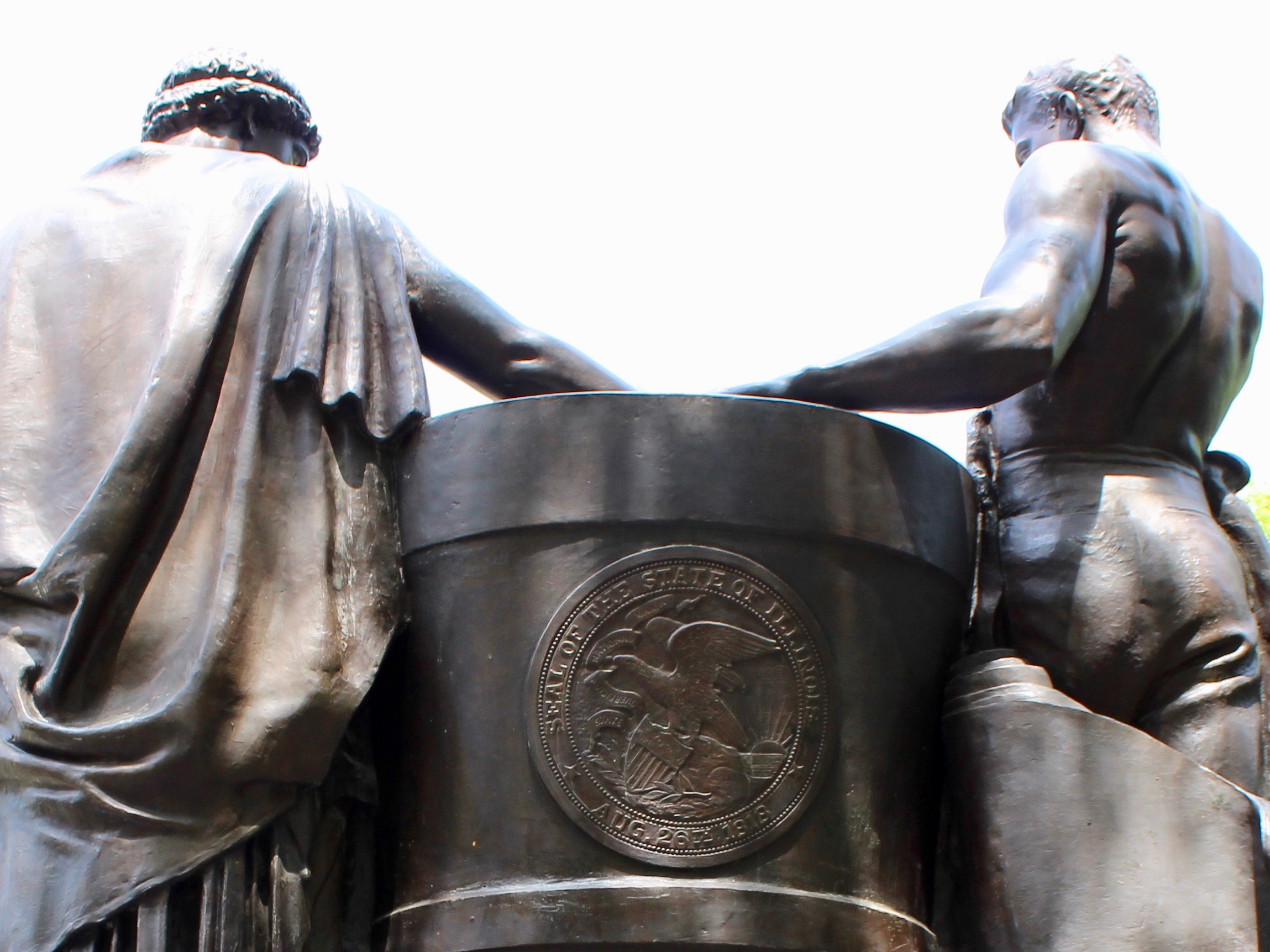 By Mark Guarino
In a move expected by almost no one after three full years of drama, Illinois lawmakers approved a new state budget Thursday with a minimum of histrionics. Republican Gov. Bruce Rauner was expected to approve the $38.5 billion spending plan for the fiscal year starting July 1.
A budget ahead of the deadline: what a concept.
In a statement Rauner said the new budget "is the result of bipartisan effort and compromise."
He added, "We worked together to provide a budget to the people of Illinois that can be balanced, with hard work and continued bipartisan effort to deliver on the promises it makes."
The budget is the first to be approved and delivered on time since Rauner took office in 2015.
The House vote was 97-18, similar to a landslide margin the previous day in the Senate, which suggests neither Republicans nor Democrats were interested in continuing the contentious stalemate that occupied much of Rauner's first term — when both sides blamed the other's unwillingness to compromise. The standoff ended last July after lawmakers overrode Rauner's veto of a $7 billion tax hike.
This year's budget agreement "reflects a true sense of bipartisan negotiation to find a budget that's balanced, a budget that's workable, and something that can give us stability and predictability over the course of the upcoming year," said Rep. Tom Demmer, of Dixon, on the floor before the vote.
The budget increases spending on higher education by 2 percent — an investment that should pay dividends at universities hobbled by the earlier impasse — adds $350 million to a new grade-school funding formula, and reduces state cuts to local governments. There is also a voluntary buyout of pension benefits that lawmakers say will save the state about $423 million.
There's always a fly in the ointment, however, in Springfield. Despite the spirit of bipartisanship Thursday, Moody's Investors Service issued a dire report that said Illinois "faces a sharp jump in its budgetary fixed costs for debt service, retiree health care, and pension contributions, part of a trend that may intensify in future years." Bond documents show that the state's unfunded pension liability has climbed to $137 billion.
Moody's said that next year's total long-term fixed costs will exceed 30 percent of state revenue, with pensions accounting for more than half the costs. The state's debt will increase by 17 percent.
"Illinois does have some ability to keep pushing costs to future years, in view of its plans' assets on hand, but a decision to reduce current pension contributions would cast doubt on the state's long-term ability to afford both accumulated liabilities and current services," said Moody's Analyst Tom Aaron, co-author of the report. "Easing funding in favor of fiscal relief could erode the state's credit."
"We can't breathe easy yet, but having this stability and predictability will at least allow us to breathe."
Comptroller Susana Mendoza (One Illinois/Ted Cox)
According to Bloomberg, with the regular General Assembly session ending, a three-fifths majority of each legislative chamber is now required to pass any bill, making approval of a complementary spending plan more difficult. On the other hand, the state's unpaid bill backlog stands at $6.6 billion, which is less than half of what it was last July. In a statement, Comptroller Susana Mendoza said it will still "take a long time to reduce" that figure, but suggested the new budget will provide stability to move forward.
"We can't breathe easy yet, but having this stability and predictability will at least allow us to breathe," she said.
Some lawmakers remained unconvinced the new budget was moving the state in the right direction. Republican State Rep. David McSweeney blasted its passage, saying it failed to do enough to cut spending and taxes.
"The taxpayers of this state are getting killed and this bill continues the carnage," he said on the floor.
He found little political support, however, in taking that case to the voters this fall.